Selected recommendations
Stock market recommendations are tips prepared by analysts of brokerage houses or other financial institutions that support investors in making the right investment decisions on the capital market.
The recommendations apply to a listed company, where, in addition to the share valuation, there is also a recommendation regarding a given investment (positive, neutral or negative). Recommendations are most often presented in the form of reports or analyzes.
Echo Investment S.A. is not responsible for investment decisions made on the basis of the following statement.
| | | | | | |
| --- | --- | --- | --- | --- | --- |
| Date of recommendation | Institution | Analyst | Recommendation | Target price | Share price on the day of recommendation |
| 14.01.2022 | Wood & Co. | Jakub Caithaml | Buy | 5,31 | 4,1 |
| 13.09.2021 | Wood & Co. | Jakub Caithaml | Buy | 5,3 | 4,38 |
| 31.08.2021 | Erste Securities | Cezary Bernatek | Buy | 5,25 | 4,60 |
| 14.07.2021 | PKO Securities | Piotr Zybała | Buy | 5,70 | 4,66 |
| 10.12.2020 | Ipopema | Marek Szymański | Buy | 4,60 | 4,15 |
| 05.06.2020 | PKO Securities | Piotr Zybała | Buy | 5,10 | 4,13 |
| 02.04.2020 | Wood & Co. | Jakub Caithaml | Trzymaj | 4,70 | 3,75 |
| 03.12.2019 | Wood & Co. | Jakub Caithaml | Hold | 4,70 | 4,59 |
| 12.11.2019 | Santander Biuro Maklerskie | Adrian Kyrcz | Hold | 4,61 | 4,60 |
| 30.10.2019 | Erste Securities | Cezary Bernatek | Buy | 4,94 | 4,48 |
| 11.10.2019 | Ipopema | Marek Szymański | Buy | 5,32 | 4,48 |
| 02.10.2019 | PKO Securities | Piotr Zybała | Buy | 5,45 | 4,76 |
| 23.09.2019 | Santander Biuro Maklerskie | Adrian Kyrcz | Buy | 4.82 | 4.27 |
| 21.06.2019 | Erste Securities | Cezary Bernatek | Accumulate | 4.89 | 4.10 |
| 12.06.2019 | Wood & Co. | Jakub Caithaml | Buy | 4.9 | 3.6 |
| 08.04.2019 | Wood & Co. | Jakub Caithaml | Hold | 4.8 | 4.3 |
| 25.02.2019 | Santander Biuro Maklerskie | Adrian Kyrcz | Buy | 4.07 | 3.63 |
| 12.02.2019 | PKO Securities | Piotr Zybała | Buy | 4.59 | 3.44 |
| 05.02.2019 | DM BOŚ Bank | Maciej Wewiórski | Hold | 3.95 | 3.4 |
| 10.12.2018 | DM BOŚ Bank | Maciej Wewiórski | Hold | 3.95 | 3.95 |
| 28.11.2018 | Pekao Investment Banking | Maria Mickiewicz | Hold | 4.3 | 4.0 |
| 18.10.2018 | Trigon DM | Krzysztof Kubiszewski | Buy | 5.6 | 4.18 |
| 13.09.2018 | Wood & Co. | Jakub Caithaml | Buy | 6.80 | 4.26 |
| 20.07.2018 | PKO Securities | Stanisław Ozga | Buy | 5.61 | 4.25 |
| 19.07.2018 | Trigon DM | Krzysztof Kubiszewski | Buy | 5.6 | 4.25 |
| 04.07.2018 | Pekao Investment Banking | Maria Mickiewicz | Buy | 5.5 | 4.26 |
| 19.04.2018 | Trigon DM | Krzysztof Kubiszewski | Buy | 5.6 | 5.35 |
| 06.04.2018 | mBank Dom Maklerski | Piotr Zybała | Buy | 6.13 | 5.23 |
| 22.02.2018 | Haitong Bank | Cezary Bernatek | Neutral | 5.21 | 4.96 |
| 02.02.2018 | mBank Dom Maklerski | Piotr Zybała | Buy | 6.31 | 5.05 |
| 29.01.2018 | PKO Securities | Stanisław Ozga | Hold | 5.61 | 5.15 |
| 25.01.2018 | DM DOŚ Bank | Maciej Wiewiórski | Hold | 4.95 | 5.12 |
| 11.01.2018 | Wood & Co. | Jakub Caithaml | Buy | 6.80 | 4.90 |
Capital market institutions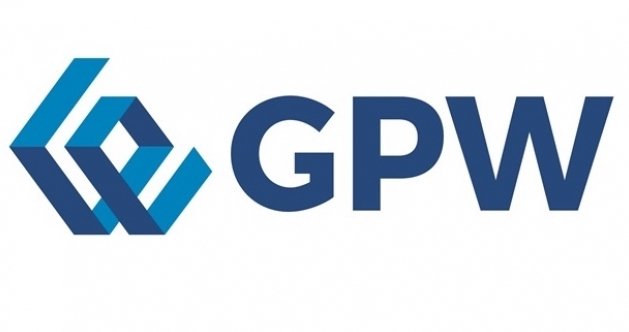 Stock Exchange www.gpw.pl

Financial Supervision Authority www.knf.gov.pl

National Depository for Securities www.kdpw.pl

Association of Stock Exchange Issuers www.seg.org.pl

Association of Individual Investors www.sii.org.pl